Bahrain GP3: Luca Ghiotto beats Esteban Ocon to reclaim points lead
| | |
| --- | --- |
| By Aaron Rook | Saturday, November 21st 2015, 07:23 GMT |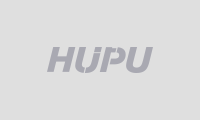 Luca Ghiotto took his fifth GP3 win of the year in Bahrain to reclaim the championship lead and set up final-round decider with Esteban Ocon, who finished second.
Trident driver Ghiotto was quick off the line and found himself up into second at Turn 1 from fifth on the grid.
Nissan protege Jann Mardenborough had been in the mix for second at the start but slight contact with Jimmy Eriksson at Turn 1 ended any hopes of a podium finish.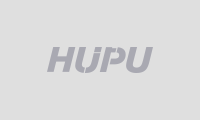 On the following lap Ghiotto was into the lead after demoting Alfonso Celis Jr at Turn 1, and set about building a gap.
His progress was halted soon after, though, when contact between Sandy Stuvik and Matheo Tuscher brought out the safety car and then the red flag.
Stuvik went straight into the back of Tuscher at speed on the entry to Turn 14 and continued towards the barrier, resulting in a heavy impact.
The Status Grand Prix driver was unhurt following the incident but the red flag was brought out as marshals struggled to remove his stricken car from the barrier.
When racing eventually resumed, Ghiotto picked up where he left off and continued to build a lead over Celis Jr.
Mercedes junior Ocon wasn't hanging around either. The Frenchman breezed past ART Grand Prix team-mate Marvin Kirchhofer at Turn 1 before repeating the move on Celis Jr on the following lap.
Ocon brought the gap to Ghiotto down to 1.4 seconds but he couldn't get any closer as Ghiotto then stormed off into the distance.
He eventually crossed the line 2.3s clear of his title rival, who finished second for the 10th time this season.
Ghiotto's win means he takes a two-point lead into the final round of the year in Abu Dhabi next weekend.
Matt Parry took his third podium of the season after a sublime drive from 11th on the grid.
The 2013 McLaren AUTOSPORT BRDC award winner was in a fighting mood, as he carved his way through the field, seemingly with ease.
He dispatched Kirchhofer at Turn 1 halfway through the race before taking Emil Bernstorff on the inside of Turn 4.
He then proceeded to hunt down Celis Jr for third, which he did late on, forcing the ART driver wide with some slight contact at Turn 5.
Arden International's Bernstorff was able to resist a late charge by Ferrari protege Antonio Fuoco for fourth.
Race one winner Kirchhofer finished sixth ahead of Koiranen GP's Jimmy Eriksson, who also edged past Celis Jr late on.
RESULTS - 15 LAPS:
| Pos | Driver | Team | Gap |
| --- | --- | --- | --- |
| 1 | Luca Ghiotto | Trident | 42m51.074s |
| 2 | Esteban Ocon | ART Grand Prix | 2.370s |
| 3 | Matt Parry | Koiranen GP | 9.193s |
| 4 | Emil Bernstorff | Arden International | 13.550s |
| 5 | Antonio Fuoco | Carlin | 14.242s |
| 6 | Marvin Kirchhofer | ART Grand Prix | 14.361s |
| 7 | Jimmy Eriksson | Koiranen GP | 16.248s |
| 8 | Alfonso Celis | ART Grand Prix | 17.677s |
| 9 | Ralph Boschung | Jenzer Motorsport | 18.267s |
| 10 | Alex Palou | Campos Racing | 19.364s |
| 11 | Mitch Gilbert | Carlin | 22.606s |
| 12 | Artur Janosz | Trident | 27.560s |
| 13 | Zaid Ashkanani | Campos Racing | 27.602s |
| 14 | Matevos Isaakyan | Koiranen GP | 29.797s |
| 15 | Michele Beretta | Trident | 31.373s |
| 16 | Alex Bosak | Arden International | 31.687s |
| 17 | Konstantin Tereschenko | Campos Racing | 34.310s |
| 18 | Kevin Ceccon | Arden International | 47.601s |
| 19 | Alex Fontana | Status Grand Prix | 55.934s |
| - | Seb Morris | Status Grand Prix | Retirement |
| - | Sandy Stuvik | Status Grand Prix | Retirement |
| - | Pal Varhaug | Jenzer Motorsport | Retirement |
| - | Matheo Tuscher | Jenzer Motorsport | Retirement |
| - | Jann Mardenborough | Carlin | Retirement |
DRIVERS' CHAMPIONSHIP:
| Pos | Driver | Points |
| --- | --- | --- |
| 1 | Luca Ghiotto | 227 |
| 2 | Esteban Ocon | 225 |
| 3 | Marvin Kirchhofer | 173 |
| 4 | Emil Bernstorff | 172 |
| 5 | Jimmy Eriksson | 97 |
| 6 | Kevin Ceccon | 77 |
| 7 | Antonio Fuoco | 70 |
| 8 | Matt Parry | 59 |
| 9 | Jann Mardenborough | 58 |
| 10 | Alex Palou | 30 |
| 11 | Ralph Boschung | 28 |
| 12 | Alfonso Celis | 24 |
| 13 | Matheo Tuscher | 22 |
| 14 | Artur Janosz | 19 |
| 15 | Oscar Tunjo | 17 |
| 16 | Alex Fontana | 16 |
| 17 | Sandy Stuvik | 7 |
| 18 | Seb Morris | 6 |
| 19 | Pal Varhaug | 4 |
| 20 | Alex Bosak | 4 |
| 21 | Mitch Gilbert | 1 |